Commercial Plywoods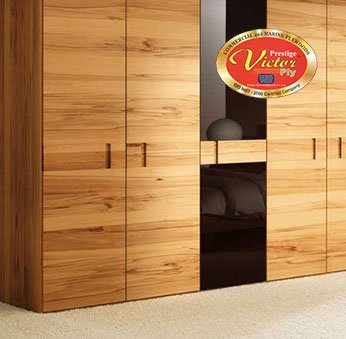 Five reason to choose Platinum Ply
High Internal Strength: Platinum ply is manufactured with smooth full core and panel so there is no core or panel gap inside the ply and it is manufactured with high pressure than ordinary ply so Platinum ply has more density than any other ply of same thickness.
Special Chemical Treatment: Platinum plywood is treated with latest derived preservatives. The chemical is mixed with resin to provide protection from inside and after pressing it is again treated. So Platinum ply is completely safe from termite and borer.
Free from warping: After pressing platinum plywood undergoes in conditioning process then it is sent for trimming. This makes platinum plywood free from any bending or warping.
Surpasses ISI standards: Platinum ply is stuffed with superior raw material and strict quality control so whenever tested in lab it always surpasses the ISI required tests.
Nature friendly: Platinum ply is made of high quality plantation timber and fortified resin so it is free from any organic hazards substances like formaldehyde.
Suggested Uses: Ceilings, door panel inserts, vehicle seats and backs, floor underlay, kitchen furniture, bedrooms, partitions, furniture like chair, study table, dining table,drawers, shelves, racks, cupboards, show cases, etc.
Test
ISI Requirement
Observed Value
1
Moisture Content
5% – 15%
8%
Dimension
Length+5mm, Width+2mm Thickness > 6mm – 

+

 5%, <6mm – 

+

 10%
Within limit
2
Sp. Gravity
>7
3
Resistance to Water (3 cycles of 8 hr Boiling & 16 Hr Drying at 65oC) -Adhesion to piles
Min. Pass Standard
Excellent
4
Resistance to Micro-organism – Adhesion to piles
Min. Pass Standard
Excellent
5
Static Bending Test
a
Modulus of Elasticity
-along the grain Avg.
Min. 5000 N/sq.mm
6500 N/sq.mm
-across the grain Avg.
Min. 2500 N/sq.mm
3000 N/sq.mm
b
Modulus of Rupture
-along the grain Avg
Min. 40 N / sq.mm
56 N / sq.mm
-across the grain Avg.
Min. 20 N / sq.mm
30 N / sq.mm
Urea formaldehyde glue
Jungle wood & used as core veneer
IS 303 – Standard
No rubber wood used